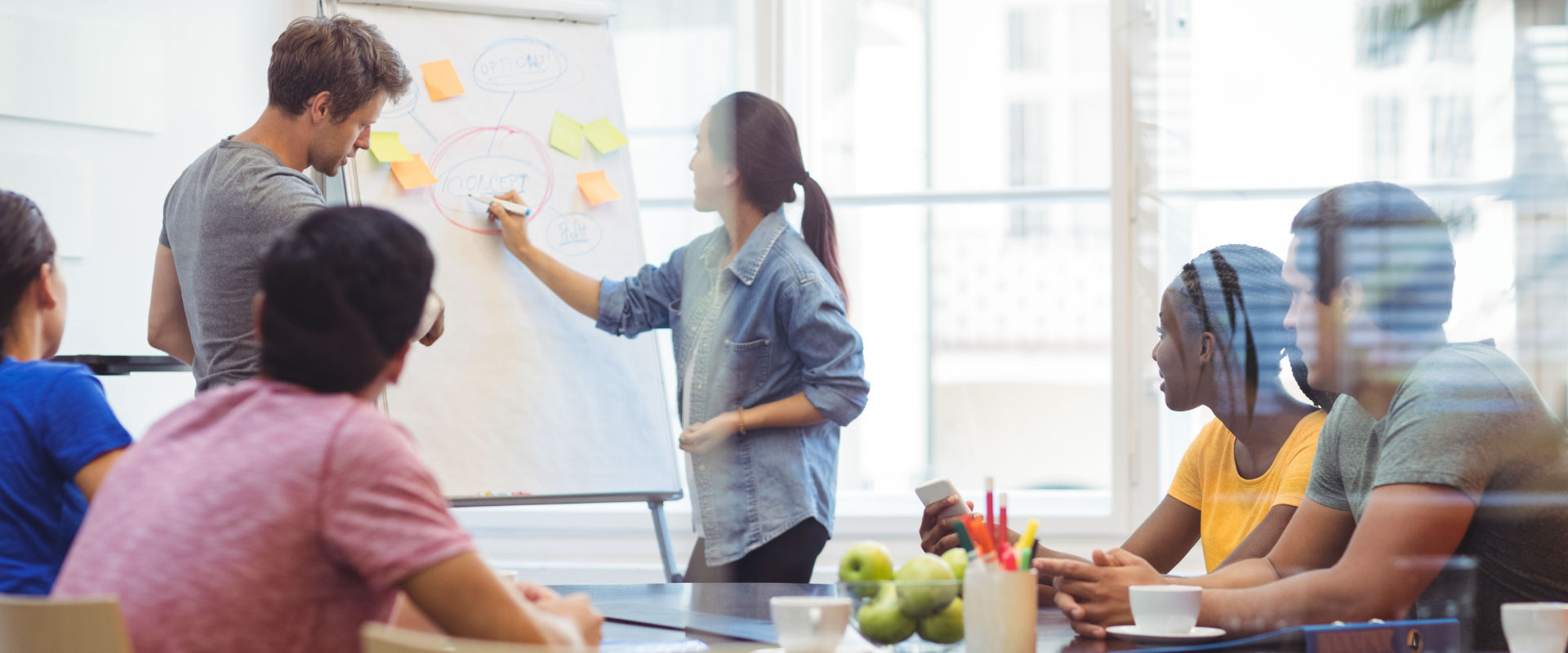 4 Tips for Cleaning Glass Walls in the Office
Glass walls are in great use in modern offices. They provide a sophisticated and open look to the office, and are also a great way to make the space appear bigger than it actually is. However, glass walls also require more care than regular walls.
Glass walls do not get dirtier faster than regular walls, however dust and smudges are a lot more visible on such walls. Conventional wall cleaning is also not appropriate for cleaning glass walls.

Listed here are a 4 tips for properly cleaning glass walls in your office.
1. Clean glass walls with special cleaning solution
Do not use normal wall cleaning solution for cleaning glass walls. These solutions are coarser, and might leave stains and scratches on the surface. Cleaning solutions designed specially for cleaning glass is available in the market.
If you'd like to go one step further, opt for greener alternatives. These will not only clean the glass, but also ensure that side effects are minimised and inconsequential.
2. Do not use strong adhesives
You might want to decorate your glass walls with memorabilia, or even put up work-related materials, like calendars and post-it reminders. However, be careful about how you adhere it to the wall, since regular adhesives will stain the wall.
Use glass-friendly adhesives, and make sure that you remove anything that is not required carefully, lest it leave unsightly stain marks on the glass.
3. Don't forget to clean both sides
Glass walls are difficult to clean, in the sense that both sides require equal care and attention for it to look spotless. For the glass to look clean, both sides of the wall must be taken care of.
Don't neglect one side of the glass, since it will render any cleaning done on the other side moot. Both sides need equal care and attention for the glass to look clean and spotless. Glass is also surprisingly porous, so dust and dirt that accumulates on one side might seep inside and through the glass, giving it a permanently stained look.
4. Clean them at least twice a week
Glass walls might look better than regular walls, true, but they also require more frequent cleaning than conventional walls. They need to cleaned at least twice a week, else they will not be aesthetically sound and make a poor first impression on visitors and employees.
Cleaning these walls twice a week at minimum makes sure that these walls stay clean and look spotless. Schedule a cleaning session once during midweek and once during the end of the week, since the cleanings will be evenly spaced out that way and will be the most efficient.
A complete office cleaning solution for your office
innovatefm's highly trained teams, innovative procedures and state-of-the-art equipment are capable of providing you with a comprehensive range of Commercial Cleaning solutions. Our cleaning solutions and processes are also green and sustainable, and will have no side effects on you or your employees.
Give us a call on (0161) 724 8999 (option 1) or email us at enquiries@innovatefm.co.uk for more information.