Industrial Cleaning
Bespoke cleaning solutions specifically designed based on your individual needs.
Our experience in factory and industrial cleaning means we know how and where to find efficiencies in how our service is delivered, meaning we can deliver a high quality, value-for-money cleaning service to you.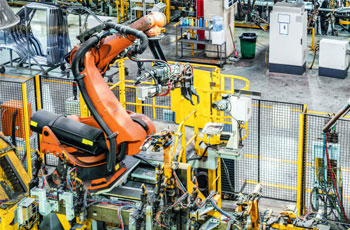 Automotive Manufacturing Cleaning
We provide critical cleaning support to OEM, Tier 1, and Tier 2 Manufacturing facilities. Well-maintained facilities are crucial for continued success in automotive manufacturing and by using innovatefm you can make the process even more efficient and enhance the productivity of your facility.
Automotive manufacturing facilities management has specialised requirements. Our founders have moved from the automotive manufacturing cleaning industry to start innovatefm. We understand that to keep your equipment in proper operation, and to keep your plant efficient, a clean environment is required.
Each facility has its own requirements, and with this in mind we build and plan our service around these specific needs. From this we can provide a service mix which can generate real operational efficiencies and cost savings.
Below is a summary of some of the services we can provide within our automotive manufacturing cleaning programme:
Forklift operators
Sweepers, scrubbers, and dryers
Overhead cleaning
Waste handling
Machine cleaning
Recycling programmes
Paint booth cleaning
Tire manufacturing cleaning
On-site account management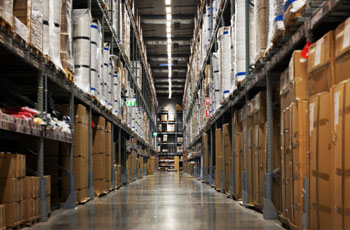 Warehouse & Distribution Centre Cleaning
While keeping coolers / evaporators clean within your chilled environments does save you money, this work can all be in vain if the walls, ceilings, and structures aren't maintained to the same standards.
We can provide a total cleaning service for your warehouse, meaning we can keep your coolers, evaporators, structures, equipment, walls, and ceilings clean. By using innovatefm to carry out all these services in tandem, we can generate serious efficiencies and save you money, improving your profitability.
If you are a goods distributor, especially one aspiring for ISO 22000, clean warehouse premises are vital. Routine cleaners can clean maybe up to 2 metres but our IPAD specialised cleaners will deal with all your high level industrial warehouse cleaning.
We will provide before-and-after swab tests, digital photographs, and detailed cleaning reports containing a certificate of cleanliness.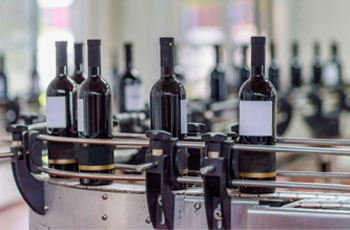 Food & Beverage Manufacturing Cleaning
Food and beverage process facilities require specialist cleaning programmes to avoid cross-contamination, and to maintain your standards. The cleaning process must also be verified as effective, so all our cleaning work comes with a detailed report, before-and-after swabs, and certificates of cleanliness.
Our cleaning programme is designed around minimising cross-contamination.
Some of the services we provide within our food and beverage cleaning programme includes:
Equipment cleaning
Equipment inspections
Hard floor care
Machine cleaning
Waste handling
On-site sanitation management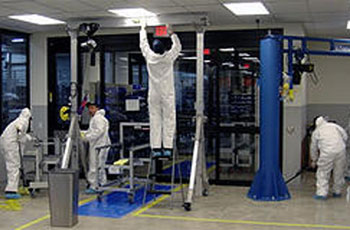 Clean Room Cleaning
The principle of cleaning floors and walls within a clean room environment would seem straightforward but the methods and materials required for different applications can vary massively.
We provide specialised clean room cleaning staff who have undergone extensive training and management to ensure they can clean all classes of clean rooms.
We provide specialised clean room cleaning to:
Semiconductor manufacturers
Biotechnology
Pharmacology
Medical
Aerospace
Optics
Nanotechnology
Universities
Military
Any service, anywhere
We are able to accommodate industrial cleaning projects of any capacity within any sector, anywhere in the UK.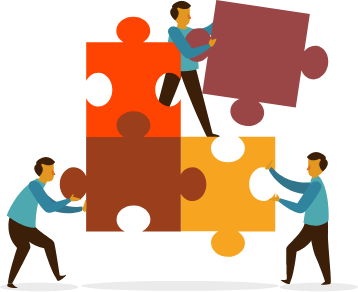 Unit 12, Eton Business Park, Eton Hill Road, Radcliffe, Manchester, M26 2ZS
Eton Hill Road, Radcliffe, Manchester, M26 2ZS