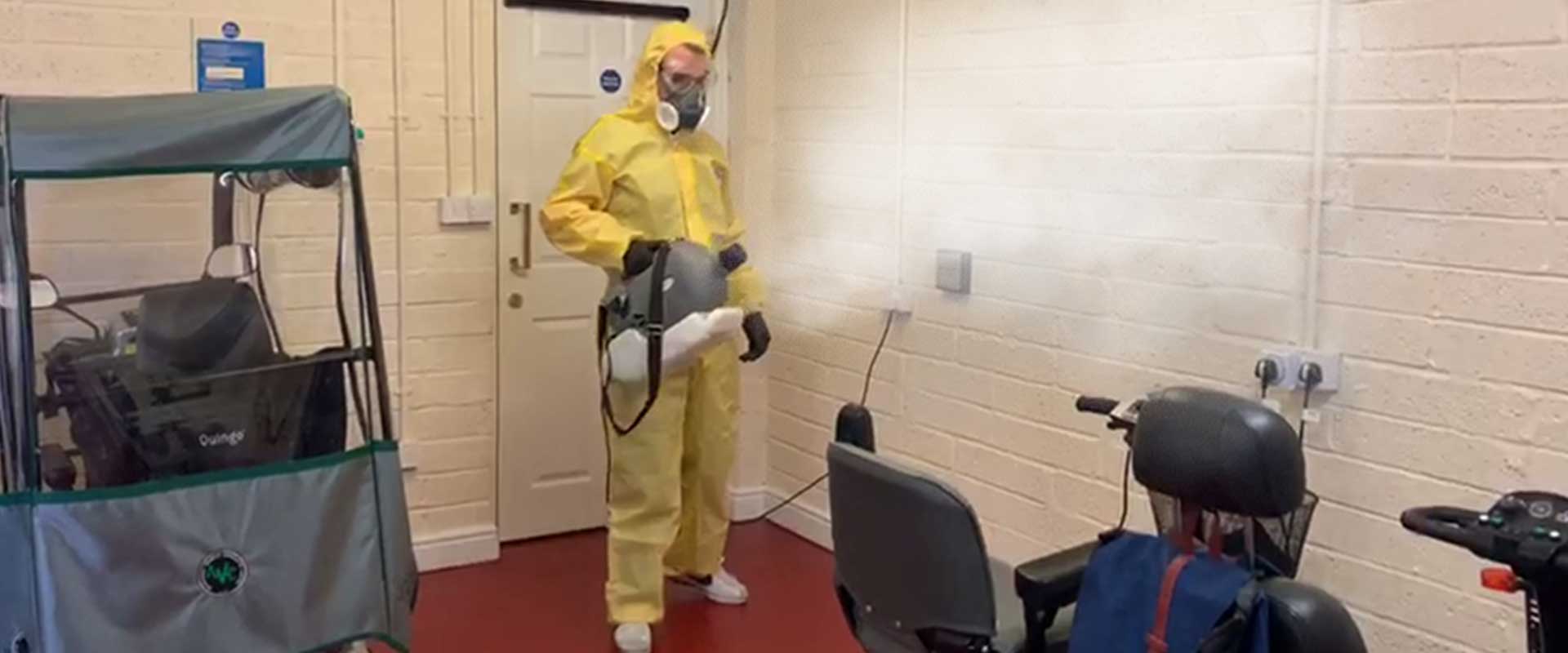 Coronavirus (COVID-19) Sanitation Clean at FirstPort Care Home, Aldershot
The Challenge
Confirmed COVID-19 contamination on site.
The site was still operational and the team had to work around the residents' and staff schedules to ensure minimum disruption.
The Solution
All communal areas were sanitised using anti-bacterial fogging and misting procedures.
All contact points deep cleaned with virocide.
The Result
All communal areas were sanitised using the fogging method.
Areas were ready to be used within 2 hours.
All areas and points of contact had anti-bacterial spray applied to reduce spread.
A post-sanitation report was issued highlighting all areas completed.
No repeat issues to date.
Worried about COVID-19?
Speak to us today for all types of COVID -19 Cleaning Solutions suitable for your Business.
You might be eligible for a FREE pre-booking* – call us now at 0161 724 8999, or emailing us at enquiries@innovatefm.co.uk.
*Terms & conditions apply.