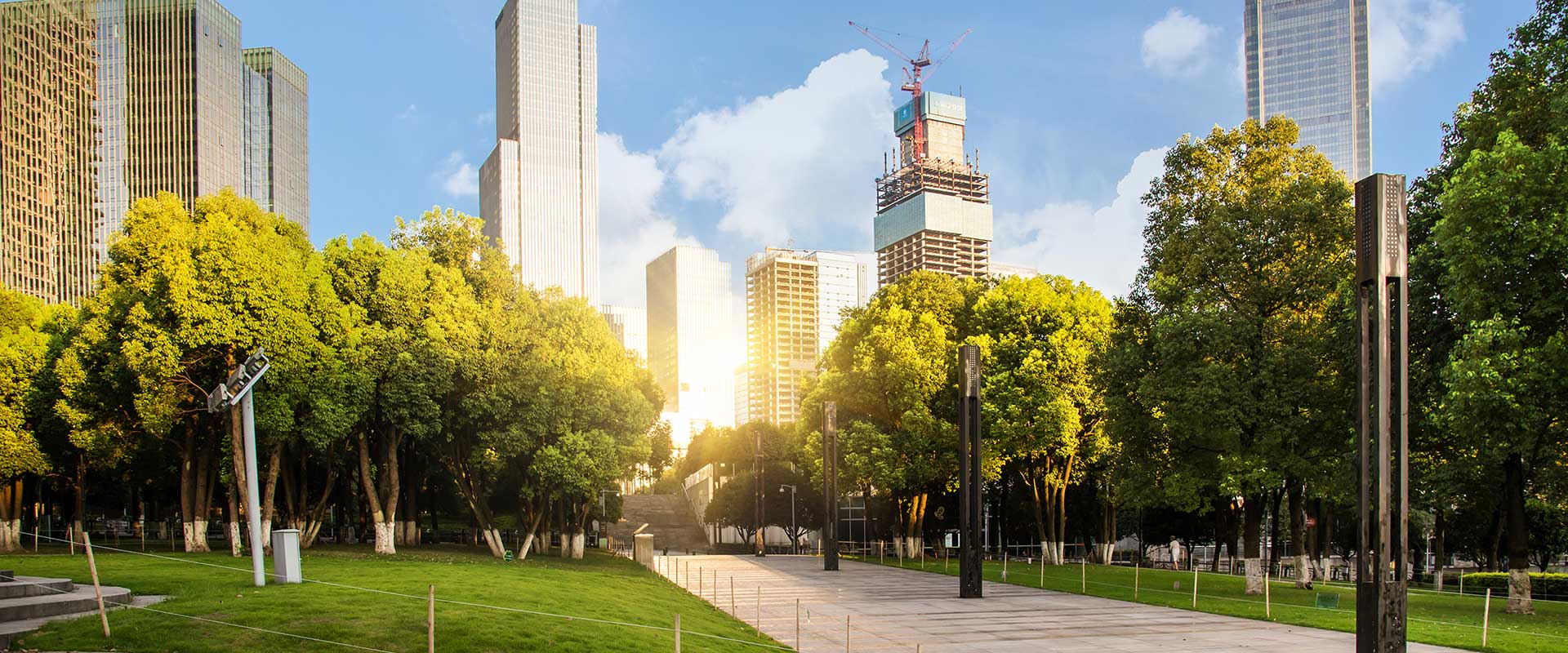 Grounds Maintenance for Companies: Why & How?
Your grounds are the first thing that a visitor notices, so it can be said that they set the first impression for your business. Due to this, it is extremely important that your grounds are well-maintained and pleasing to look at.
Having said that, how can you ensure that your grounds are well-maintained? Read on to find out how to make sure your grounds are always in the best condition possible.
1. Grass Cutting & Mowing
It is important to make sure that the grass in your premises are always trimmed. Unkempt grass is not pleasing to look at, and may encroach upon unwanted areas, such as driveways and pavements.
Cutting and mowing grass is the simplest way to keep your lawn looking beautiful.
2. Flowerbed Maintenance & Planting
Flowerbeds provide an aesthetically pleasing environment to visitors, but if they're not planted correctly or taken care of, they do more harm than help.
Regular weeding, mulching, hoeing, hedge trimming and a variety of other activities are necessary to maintain them, so always make sure not to neglect your flowerbeds.
3. Tree Surgery
Trees provide a nice environment to your location, making it look good and pleasing to spend time in. However, sometimes you may need to do tree surgery.
Here, tree branches need to be trimmed, their foliage needs to be controlled, and any dead branches need to be dealt with. As you can see, tree maintenance is also an integral part of grounds maintenance.
4. Gritting & Snow Clearance
During winter, snow and ice are a big problem, both aesthetically and with regards to safety for visitors and employees alike.
Therefore it is necessary to grit ice and clear snow from the grounds to make sure that your business premises is easy accessible and pleasing to look at.
5. Litter Picking
Litter is not pleasing to look at and can also cause complications, like an unclean environment and vermin infestations.
Garbage needs to be cleared from business premises immediately to ensure a healthy and clean environment for everyone.
Want well-maintained grounds for your business premises?
innovatefm provides all the services mentioned above and more. We have tailored services for all businesses, big or small and our teams are trained, and provide the best service possible.
Give us a call on (0161) 724 8999 (option 1) or email us at enquiries@innovatefm.co.uk for more information.