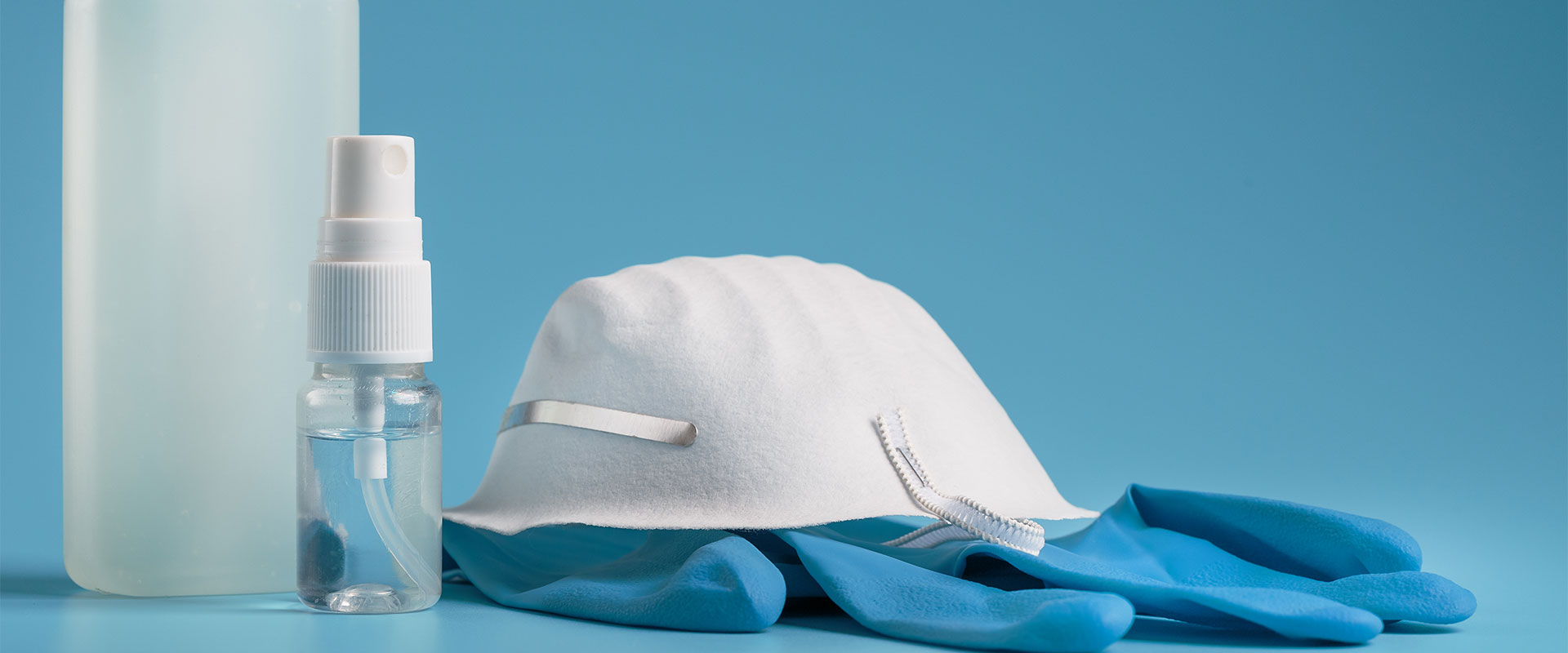 8 Tips to Keep your Company Safe from Coronavirus (COVID-19)
Companies and organizations are at an all-time risk for mass contamination of not only the novel coronavirus, but of all kinds of contagious diseases. During this pandemic, it is recommended that businesses increase the frequency of cleaning and disinfection of their workplaces. It is also recommended to review traditional methods of sanitisation and introduce safer, newer methods into the workplace.
The following are some useful tips that all companies and organizations can follow to ensure that their workplace and employees are safe and healthy from the Coronavirus disease (COVID-19).
Sanitise your hands regularly
It is important to keep one's hands sanitised at all times, since there is a higher risk of contamination through hands from an infected source. Washing hands with soap and water for 20 seconds also helps to minimise the risk.
If hands are not visibly dirty, or if soap and water is not available, it is fine to use a hand sanitiser with at least 60% alcohol content
Remember to wash hands after eating, preparing or touching food, after using restrooms and after sneezing, coughing or blowing one's nose.
Keep work areas open or ventilated
In an air conditioned workplace, all possible infected air molecules may continue to circulate. To eliminate the risk, it is recommended that windows are opened, or at least all work areas are kept well-ventilated.
Disinfect your workplace daily
To disinfect all areas of the workplace properly, first clean the surface with soap and water and then use disinfectant. Make sure to follow all the instructions on the label provided with the equipment.
If a disinfectant is not available, household bleach solutions and alcohol solutions with 70% alcohol content may also be used.
Remember to always use proper disposable gloves and masks during disinfection.
Limit employee access to workplaces to reduce contamination
Allowing a limited number of employees access to a particular workplace minimises the chances of contamination around the workplace. Remember to also avoid sharing miscellaneous items, including personal phones, or keyboards with colleagues to eliminate all chances of infection.
Use disposable gloves and masks to protect against COVID-19
Disposable gloves and masks can prove extremely useful in eliminating the transmission of coronavirus, but only if it is used properly.
Disposable masks reduce the risk of transmission of saliva and cough droplets between employees. Disposable gloves can be used during disinfecting personal or office items.
Dispose of the used masks and gloves in proper trash cans away from areas where they may be misplaced or create cross-contamination and also double bag the rubbish bag when disposing.
Coronavirus can spread through sharing of electronics
Phones, tablets, computers, keyboards and mice are just some of the personal electronic items which can spread Coronavirus between employees. Ideally use wipeable covers for personal electronic devices and as mentioned earlier, avoid sharing them with anyone.
Alcohol based disinfectants can be used to clean some devices before and after use, but it is recommended to do carefully as some electronic devices can get damaged.
Disinfect frequently touched surfaces to eliminate the Coronavirus
There are some areas and surfaces in the office that are frequently touched by everyone. These include door knobs, desks, phones, keyboards, sinks and faucets.
Thoroughly clean these with soap and water, and follow up by disinfecting them with disinfectants and bleach solutions.
Make sure employees wear a mask while commuting to work
No matter how clean your office is, there is a chance of catching the COVID-19 virus while commuting to work, especially in the case of public transport.
Ensure that employees practice social distancing, avoid peak hours of public transport usage, and avoid touching surfaces on public transports. Also remind them at all times to wear a mask to reduce the risk.
Reduce risk of the virus spreading by letting employees work from home
While not always possible, employees can also be directed to work from home which eliminates the chance of spreading the virus in the workplace completely. This is easiest for companies in the service sector who can work remotely, and communicate via the Internet.
Remember though that everyone needs a stable and a high speed internet connection. Management should also make sure that all staff are tracking their hours and keeping healthy at home.
Hire Specialised COVID-19 Cleaning crews
At the end of the day, it is still recommended that businesses rely on cleaning crews specifically trained and equipped to provide COVID-19 Cleaning.
If your business is running at this time, this can ensure that your workplace is clean and safe for employees to work at. If your business is shut down at the moment, then a specialised cleaning will make it safer for employees to return to once your operations resume.
Book a Specialised COVID-19 Cleaning Solution for your company
Contact us now for a FREE pre-booking* by calling us at 0161 724 8999, or emailing us at enquiries@innovatefm.co.uk.
*Terms & conditions apply.