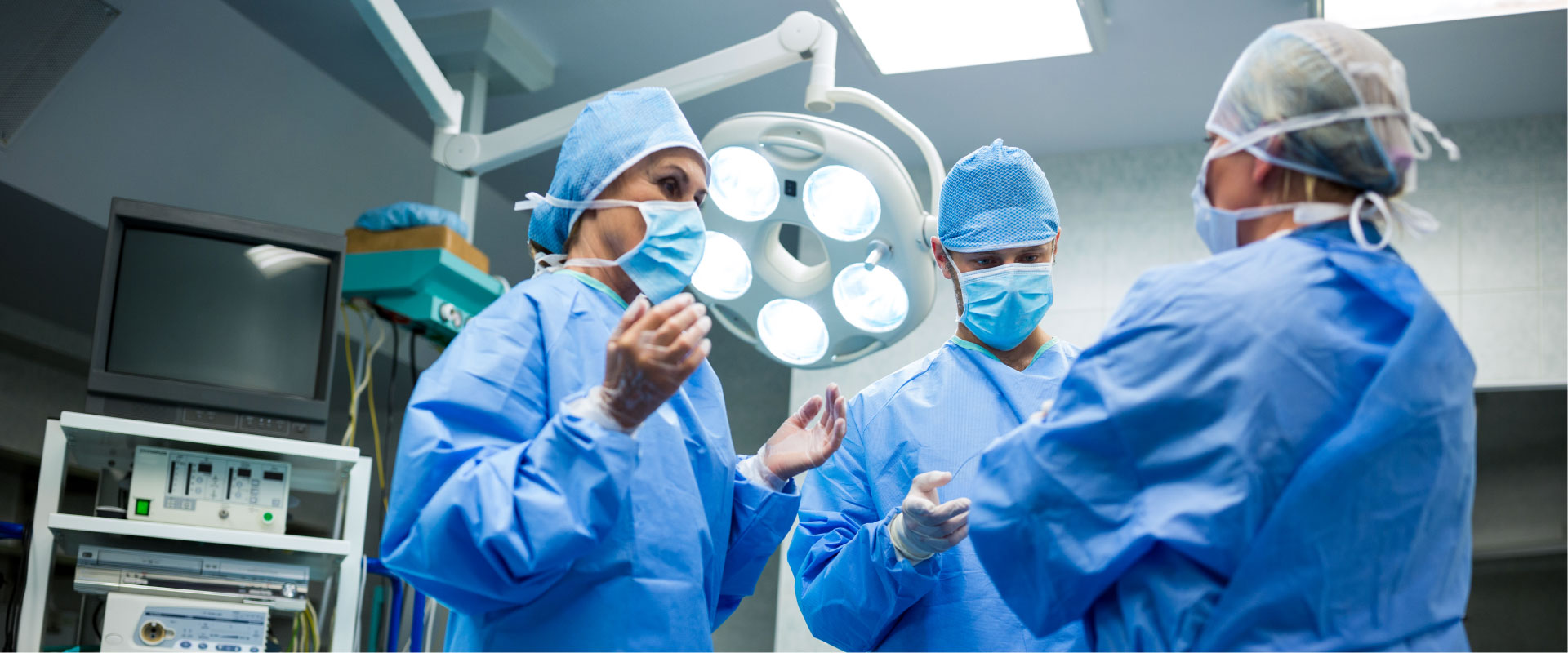 The Basics of Cleaning a Medical Facility
The importance of having a clean medical facility cannot be understated. In any healthcare facilities, numerous people who are ill constantly move to and from the facilities. This brings an abundance of germs and harmful microorganisms into the facility, which if not dealt with, will completely undermine the purpose of the facility.
As you can see medical facilities require a high level of proficient cleaning, disinfection and sanitization that can be more intensive than the cleaning processes for other facilities.
Discussed here are some things to keep in mind while cleaning a medical facility.
How do you properly clean a medical facility?
At the most basic level, the process for cleaning a medical facility isn't much different from cleaning any other workplace or office. The usual tasks such as cleaning floors, dusting, cleaning washrooms, taking out trash, and more should be done at first. Something to keep in mind while taking out the trash is that medical trash is hazardous, so it should be dealt with properly.
After the basics are taken care of, it is then time for the higher level, intensive cleaning tasks that are vital to make sure any medical facility is clean and safe.
What does this entail?
Microfiber cleaning rags are commonplace in medical facilities, and they should be colour coded so that they are organized according to the surface they are used on. Avoiding cross-contamination is very important while cleaning medical facilities. To ensure this, there are some tasks that go beyond basic cleaning.
Something that is prone to occur in medical facilities are spots on walls and surfaces. These areas should be cleaned immediately, since they might be some contaminant that is festering on said surfaces. Special care must also be given to the cleaning of hard-to-reach places, such as underneath desks and behind cabinets.  
Areas of high risk, like exam rooms and operating rooms must be especially taken care of, since a lot of dangerous bloodborne pathogens may be present here. Cleaning these rooms require stringent attention to detail, lest employees and patients alike get infected and put at risk.
Other cleaning tasks
Something that is overlooked during the cleaning of medical facilities is the cleaning of the lobby, front desks, and offices of doctors. Although doctors do wash their hands often, precaution and prevention is better than dealing with consequences. These areas also see a lot of patients, so it is important to give them as thorough of a cleaning as the other parts of the medical facilities.
Disinfection is also an important part of cleaning medical facilities. To a layman, cleaning and disinfection might sound like the same things, but they are actually very different.
Cleaning refers to the process of removing dust, dirt and debris, whereas disinfection is the process of dealing with harmful germs and microorganisms that might be present in the facility.
Keep your Medical Facility in the best condition possible
With highly trained teams, innovative processes and the latest technologies, innovatefm is the perfect solution for all your Medical Facility cleaning needs. Our client portals and cleanliness reports will also make sure that you aren't disconnected from the tasks that we're doing, keeping you up-to-date with our tasks and undertakings.
Give us a call on (0161) 724 8999 (option 1) or email us at enquiries@innovatefm.co.uk for more information.